Technique
Adobe bricks (mud bricks) are made of earth with a fairly high clay content and straw. If produced manually the earth mix is cast in open moulds onto the ground and then left to dry out. Adobe bricks are only sun-dried, not kiln-fired. When used for construction they are laid up into a wall using an earth mortar. Before drying out, the finished walls are smoothed down. Often a clay render is applied as a surface coating.
---
Short History and Development
Adobe brick building is an ancient technique common in the Americas and the Middle East. The oldest structures in earth dating back to at least 8300 BC are in adobe, as well as some buildings around 900 years old, which are still in use. "Adobe" is the Spanish name derived from the older Arabic "al-tob", dating from the Moorish occupation of Spain. In New Zealand Adobe brick construction has been a popular option since the early settlers.
Today Adobe brick construction has been partially adapted to economical, social and technical changes. There has been a lot of research on this technique with the result, that rational engineering solutions can now be applied to structures in Adobe bricks. Since 1998 the technique is accommodated in the NZ Earth Building Standards.
In countries with a big demand, adobe bricks are produced mechanically in commercial brick making yards or there is the option of hiring a brick making machine to make adobes on site. In New Zealand it wasn't possible to buy commercially made adobes until the setting up of an adobe brick manufacturing yard in Nelson in 1992.
SOLID EARTH LTD take pride in manually producing high quality adobe bricks since 1998.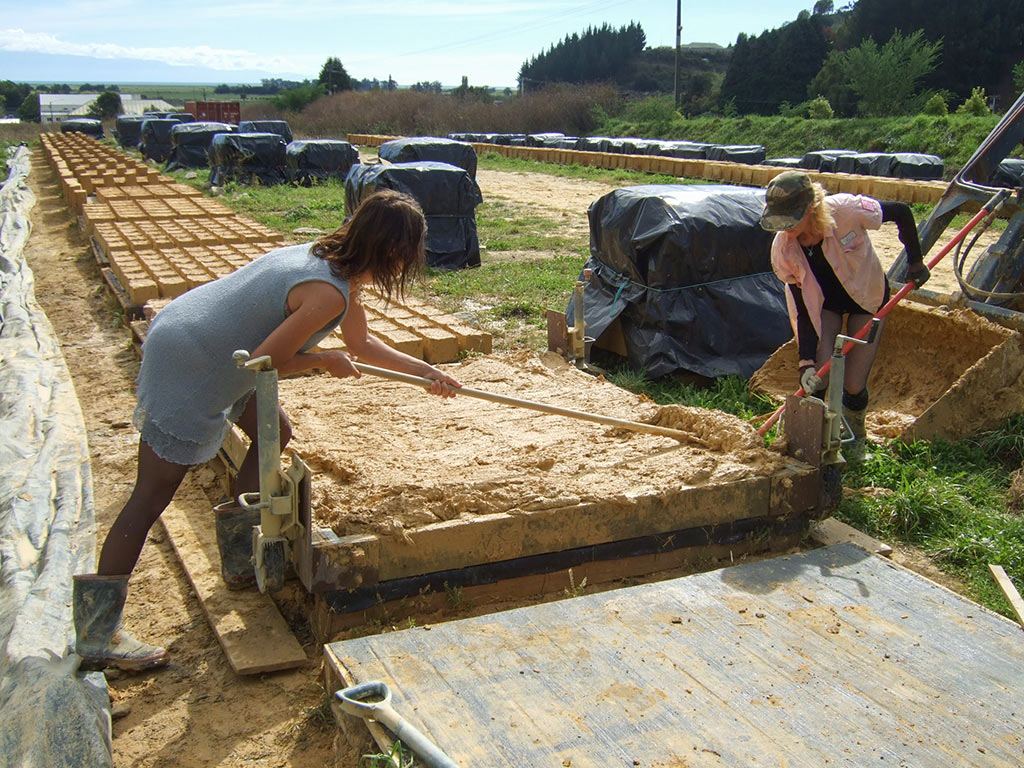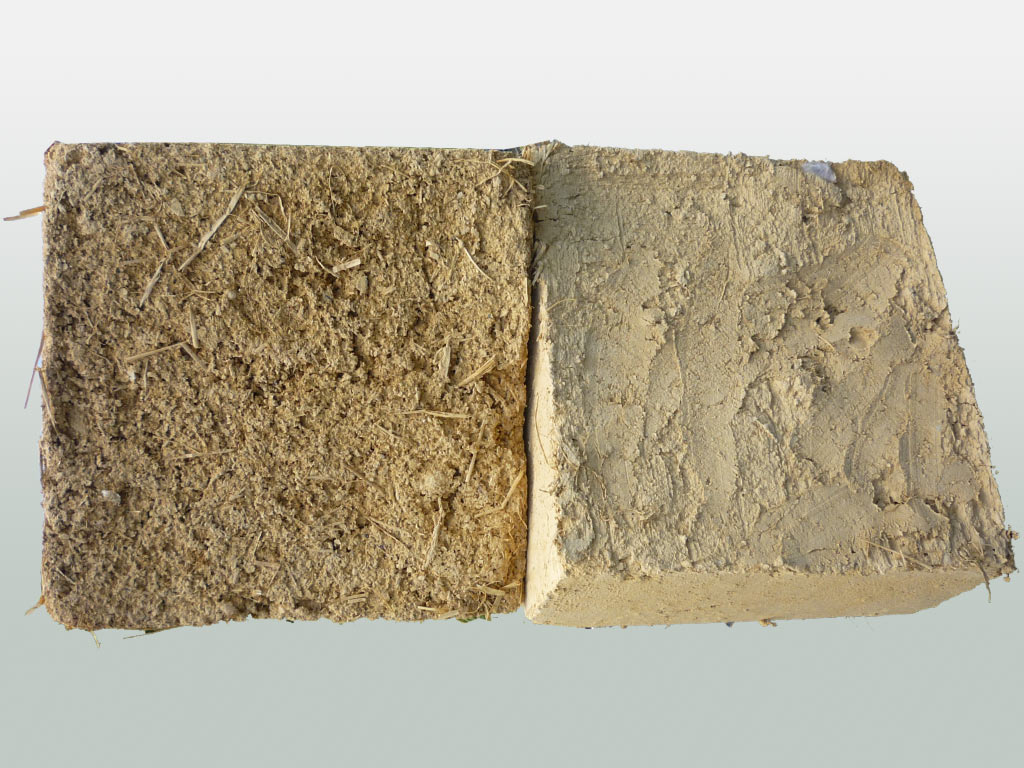 ---
Advantages of Adobe bricks
Making use of Adobe bricks is probably one of the simplest forms of earth building. Adobe walls have a number of advantages and relatively few disadvantages.
As with other forms of earth construction, adobe bricks are a fireproof, durable yet biodegradable, non-toxic building material which provide sufficient thermal mass to buildings to ensure excellent thermal performance. Other benefits include low sound transmission levels through walls and a general feeling of solidity and security.
With adequate supervision this technique is highly suitable for owner builders, as no costly tools or equipment are necessary and the essential know-how can be easily acquired on a training workshop and through hands-on experiences.
One of the biggest advantages of the Adobe system is that it allows the individual units or bricks to shrink before they are placed in the wall. The risk of extensive shrinkage and cracking, which would otherwise occur in soils of high clay content in a large monolithic wall, is prevented.
The bricks can be cast from a wider range of soils and can cope with a higher clay content than is suitable for in-situ techniques.
Due to the production process and the nature of clay, adobe bricks have good water resistance. Nevertheless it is very important to provide adequate weather protection of the earth walls, especially in exposed situations. This is normally done with the provision of adequate eaves.
The small Adobe units provide great flexibility in the design and construction of earth buildings. Adobe bricks can be easily cut for fitting and can be provided with holes for reinforcing and services.
Many people find the pattern and texture of Adobe walls very attractive.
---
Building with Adobe bricks
If you wish to build your home in adobe bricks, SOLID EARTH LTD are professional and reliable partners. We are specialised in this technique and have many years' experience.
We can assist you in finding the right designer for your earthbuilding project and organize and construct it to the extent that suits your needs and resources.
This can be just the supply of high quality building materials, such as Adobe bricks, tiles and mortar.
Or all the way through to the construction and the completion of the internal finishes.